At Kenilworth Cricket Club, we have two chances to win cash prizes whilst making money for the club…
Phoenix 100 Club
The 100 Club has a yearly subscription of £25.
In return, there is a monthly chance to win £30, as well as two half-yearly parties at the club where members receive free food and two free drinks, and their number is entered into the draw to win either £50 or £100.
To enquire about joining, email Andy Smith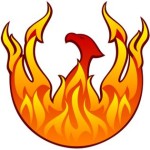 Phoenix Club II
The Phoenix Club II has a monthly membership subscription of £5.
This is a Lotto based club where people are allocated a number and win £15 if their number is the bonus ball in the twice weekly Lotto draws.
The proceeds from the Phoenix Club II have been put towards the fire appeal and will continue to support the maintenance and refurbishment of the new club house.
To enquire about joining, email Robin Sellar