WINNERS – Under 9's win Countywide League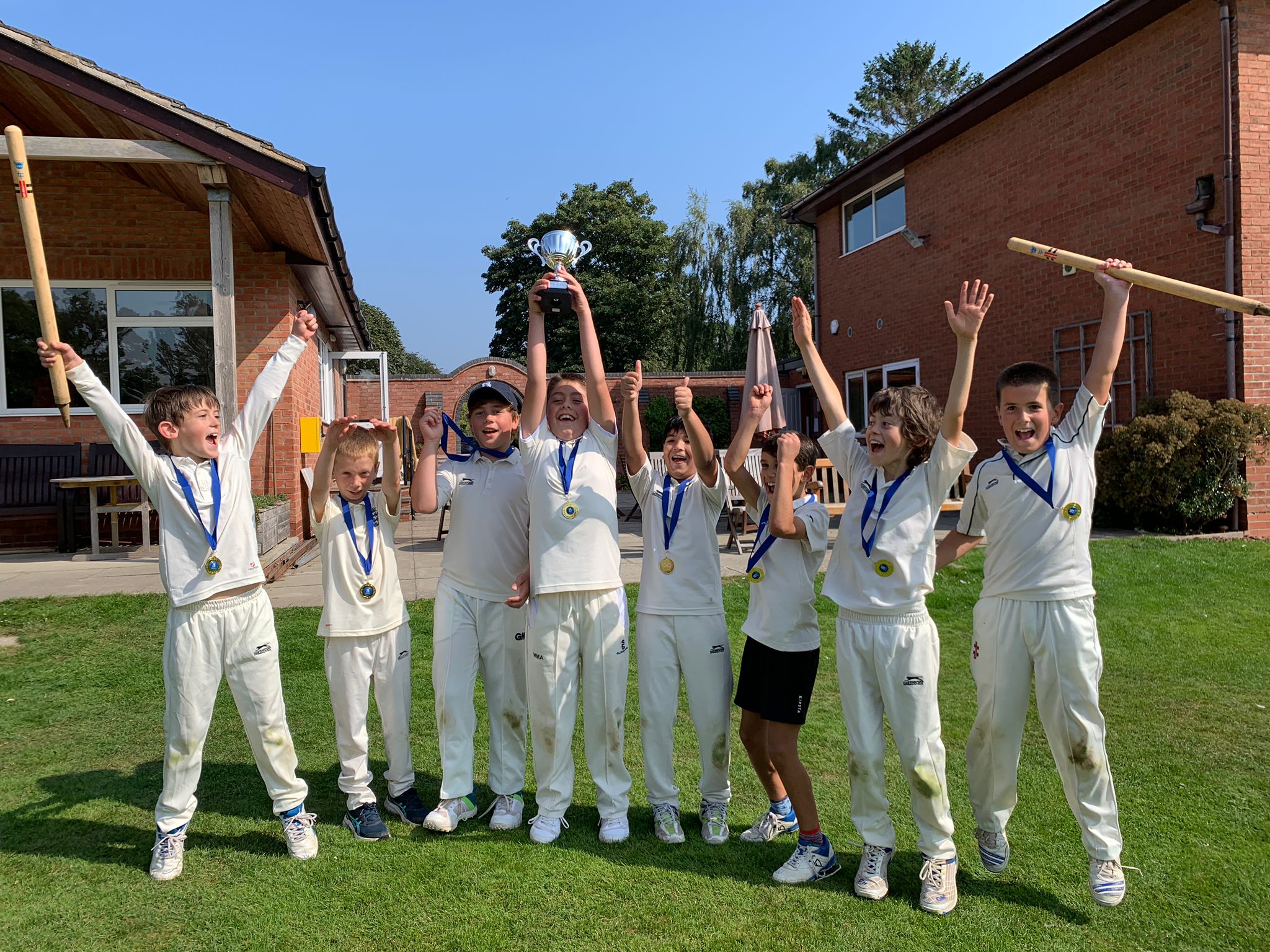 Kenilworth Under 9's are 2021 County League Champions
Kenilworth Cricket Club Under 9's have won the Warwickshire Hardball League Championship in a hard fought and enjoyable final against Bablake O.B. Cricket Club and it is a fitting end to an unbeaten season for the Kenilworth side.
There were 10 sides in the League, split into 2 Groups, each consisting of 5 teams and 8 players a side, playing a round robin with the other sides and each Group winner progressing into the Final.
In the final, Kenilworth batted first and posted a challenging total of 285 thanks to hard hitting innings by Alex Marr (17), Freddie Kelley (14) and skipper Max Ashley (22), who were ably assisted by the rest of the team in only losing 2 wickets in their 16 overs.
In their innings, Bablake found it hard to score initially with Jack Boon and Toby Miller taking 3 wickets between them in their opening spell and Freddie Kelley and Jack Marr only conceding 2 runs in their four over spell. Some powerful hitting from the 3rd Bablake batting pair brought their score closer to Kenilworth's but some excellent fielding from Ruben Parashar resulted in a run out and Ali Khan closed out the Bablake innings with some accurate bowling in the final overs. Bablake finished on 245, meaning a 40-run victory for Kenilworth.
Finally, the celebrations started for the team and their supporters when captain Max Ashley and the team were presented with the trophy.
Well done and congratulations to the young Kenilworth side for their achievement in winning the Countywide League.
Also, a BIG THANKS to all the Coaches in the Youth Section and to all their sides for the time and commitment that they give for the enjoyment and progress of the younger generations.